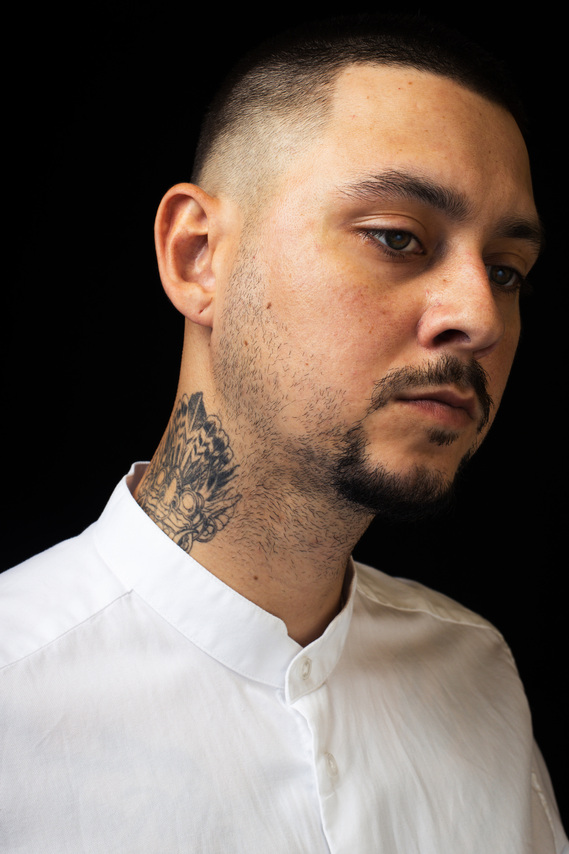 Brandon Baan "BRN" ('92)
From childhood on, his only desire was to film with the big VHS camera from his mother. When he finally got the chance to shoot, he instantly knew he wanted to become a filmmaker.

"BRN" - It's all about the signature.

Places:
The Netherlands, Jordan, Russia, Morocco, Belgium, Bulgaria, Israel, Spain, France, Switzerland, Germany, Australia & New Zealand.

Photo Projects:
Weddings, Portrait, Commercial, Fashion, Real Estate, Documentary, Travel, Nature, Animals.

Film Projects:
Promo Videos, Aftermovies, Music Videos,
Commercials, Feature Films & Documentaries.
Feature Film:
"The Other Side Of The Heart Is White". - 2014

Awards:
The Krystal Film Award 2014

Internship:
Ruud Baan 01/2011 - 12/2011

Partners:
Sharklife | Matchday Madness
Clients:
Hansteen | Norsafe | Blue Blood
Albeda | Personal Fitness 4 You | Laurens
Art-Football & Music Festival Moscow
Skyfoto | Valveco | Stichting BOOR
Unie Van Vrijwilligers | Jordan Roy
Just Publishers | Dancetour | Lunapark
Oosterbaangym | Studio RAAR
Nick Base | Zohair Noriega | Dr.WOOOW!
TOFFLER | Gerson Rafael | Steve City
Published:
- Kevin En Noerio Gaan Terug (OPEN Rotterdam)
- Mogen we even GROOS zijn?
- Albeda-congres 'Vieren en Verbinden' inspireert dankzij mbo-studenten
- Portret: Brandon Baan maakt documentaire over Feyenoord
- AD: Feyenoord-documentaire in recordtijd Kristal
- International Film Festival Rotterdam
The Other Side Of The Heart Is White:
- Pathé de Kuip: The Other Side Of The Heart Is White
- Meer dan 1500 kaarten verkocht voor supportersfilm
- Kristallen Film uitgereikt aan makers supportersfilm
- Supportersfilm bezorgt clubiconen kippenvel
- Kristallen Film: 'The Other Side Of The Heart Is White'
- 'The Other Side Of The Heart Is White' in première
- Moviemeter: 'The Other Side Of The Heart Is White'